When the new year is approaching, in order to let the foreign students in China feel the warmth like relatives and experience the traditional Chinese culture, on the afternoon of December 31, the International Office organized the foreign students to make dumplings to celebrate the new year. All teachers in the International Office participated in the activity.
Teachers in the International Office taught the basic skills and techniques of making dumplings to foreign students. After learning the skills of making dumplings, the foreign students took part in the process of making dumplings with great interest. Although it is the first time to make dumplings, the two students gradually mastered the essence of making dumplings after many practices.
Dumplings were cooked with the joint efforts of all teachers and students. Having tasted the dumplings made by themselves, the students felt especially delicious with sense of accomplishment and pride. "When I return to Russia, I will make Chinese dumplings for my parents." Tatiana, one of foreign students from Russia, told teachers.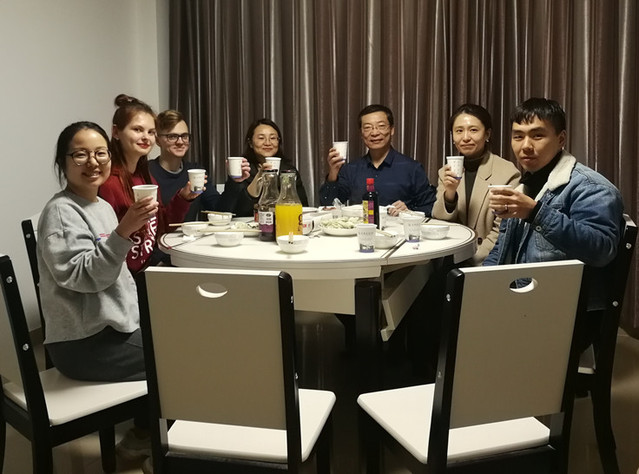 During the activity, Zhang Tao, the director of the International Office, extended cordial condolences to the foreign students on behalf of the university and expressed New Year's greetings to the foreign students. Foreign students feel the strong festive atmosphere, have a deeper understanding and perception of traditional Chinese culture, and feel the enthusiasm from Anhui Jianzhu University and China through the activity.